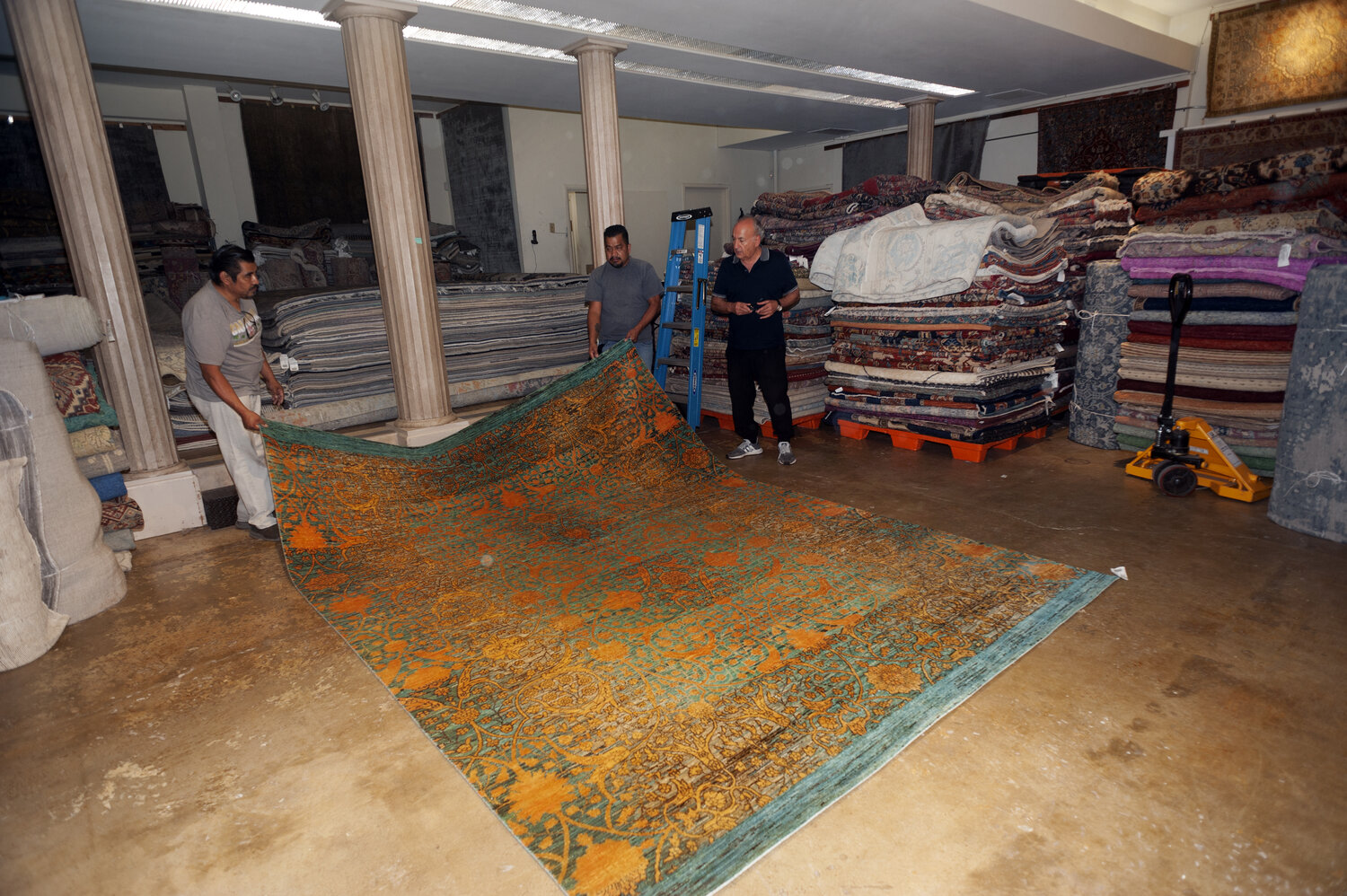 I

n 1962, the same experience became a springboard for a few of my older brothers to start a business in Hamburg, Germany. In the years since, we have become known for importing and distributing the finest and highest quality carpets. In 1979, after I attended college in America, I expanded our family business in Los Angeles, California, by importing Oriental rugs. Since then, AZADusa has done business around the country by importing and supplying fine quality rugs to retailers and designers.
A

ZAD USA, with operations in the Middle East, Europe, and the United States, continues to provide fine quality rugs at highly competitive prices. Designers and retailers are excited to do business with our company, as the high quality merchandise suits their needs and tastes as well as those of their discerning and selective clientele. As a result, AZADusa has earned a reputation for having the right products at the right price. The company's hand woven masterpieces span the world and represent both traditional and contemporary styling. Our sophisticated collection ranges from old world magnificence to casual elegance. To provide customers with carpets of distinction, AZADusa combs the four corners of the earth to find masterpiece reproductions from Iran, Pakistan, China, and Turkey. The company carries magnificent lines of Persian, Pakistani, Turkish, Chinese, Royal Persians, and Silk Rugs. Our specialties is to customized rugs that include making over-sized and out-sized rugs in stairs and hallways.
Our business will continue to provide distinctive quality of designs and expertise to our customers. We believe Every Home Deserves a Masterpiece!